What the Bank of Canada rate hike means for your mortgage and savings account
Date Posted: July 12, 2018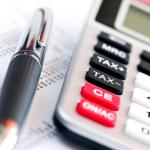 With the increase to the Bank of Canada's interest rate yesterday to 1.5%, the cost of variable rate mortgages will also increase.
The decision prompted an increase to the prime rate, which is the rate that variable rate mortgages and lines of credit are calculated on, to 3.70% up from 3.45%. On a $300,000 mortgage, that would mean an increase to the monthly payment by just under $40. The move to increase the rates does have a positive effect on those with money in savings accounts and guaranteed investment certificates.
More from the Financial Post article here.
For more information and to see how this may affect you, contact your Mortgage Broker here.