Open House- The Real Estate & Mortgage Show: June 30, 2018
Date Posted: July 3, 2018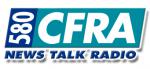 With the increase to fixed rates, we are seeing more and more penalties using the 3 months interest calculation when looking to break a mortgage that was obtained in the last 12-18 months. The group discusses purchasing a summer property outside the Ottawa city limits and some of the benefits and drawbacks. Non-bank lenders offer more competitive rates when you start looking at the different loan to value categories, the 65% LTV or less offering some of the best rates available along with the insured and previously insured mortgage categories.
On the real estate side, town homes in the $300,000-$400,000 price range are still the most active listings followed by small singles, condo town homes, move-up and condo high rises which are listing between $150,000 and $250,000. First time home buyers can have very unique scenarios in terms of how down payment is presented. If you only have 5% down payment you are restricted in your purchase price to what you qualify for and with the minimum down payment plus keeping in mind additional closing costs. When looking to purchase a condo, consider the affordability of the condo fees and ensure you have a real estate and legal professional review the status certificate and reserve fund to see the financial and economic health of the condos. Ensure you do your due diligence when purchasing.
With the spread of nearly 1% between the fixed and variable rates, it may be worthwhile to review your current mortgage terms with your Mortgage Broker. Click here to contact your Mortgage Broker for more information and to review your personal situation. When it comes to using prepayment privileges that are offered with your mortgage contract, a very low percentage of people actually take advantage of this option. If you have a lump sum of money available that is ear-marked for your mortgage, apply that money sooner rather than later.