Condo Sales Keep Market from Over Heating- OREB
Date Posted: July 5, 2018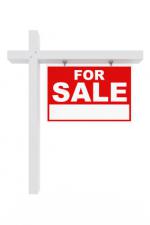 According to the Ottawa Real Estate Board's recent release on the June housing market, a total of 2,070 residential properties were sold throughout the month of June with 455 condo properties and 1,615 residential properties. This is a decrease of 4.3% from June of 2017 but ranks higher than the 5 year average for June sales.
Ralph Shaw, OREB president, stated the buyers seem to be focused on the condo market as means to achieving the goal of home ownership.
"The robust condo numbers are likely fueled by lack of inventory, particularly in the lower price points of the single-family resale market. For example, in the first half of the year there has been a decrease of 37 per cent in the number of single-family units sold at the $250-275K price point and a 41 per cent decrease for the $275-300K price range, whereas there is a corresponding increase in condo sales of 49 per cent and 22 per cent respectively for those same price points," Shaw points out.
When looking at the data for Days on Market (DOM), there were decreases in both the residential market as well as the condo market by 18% and 27% respectively. On the residential side, the average DOM reduced from 46 days in 2017 to 37 days in 2018, whereas the condo market decreased from 71 days to 52 days.
The average sale price continues to climb in the Ottawa residential market by 3.4% from June of 2017 to $449,400. In the condo market, an increase of 1.2% was seen for an average sale price of $293,303.